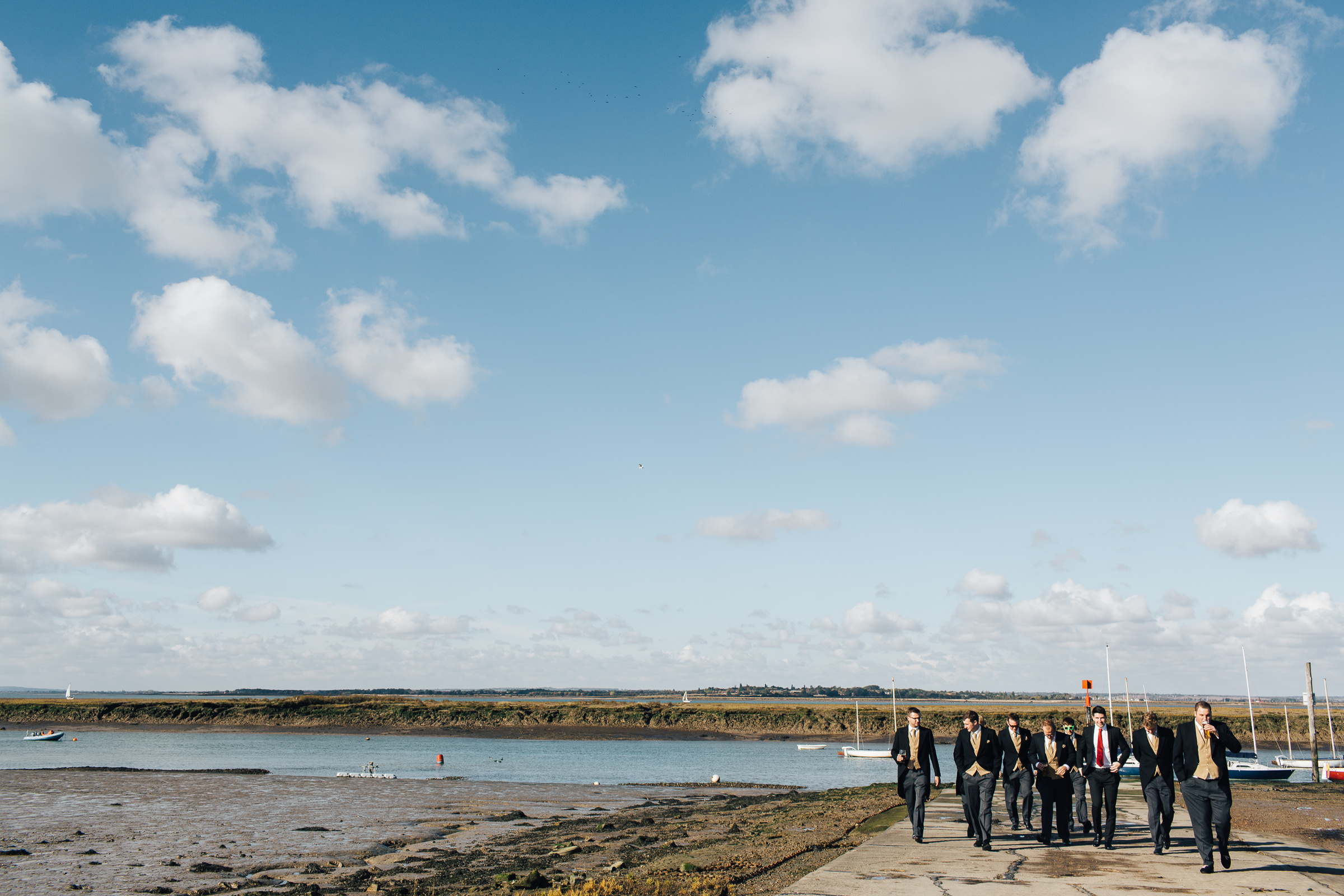 One particularly lovely touch to this wedding was the car Jen and Chris drove back from the St. Thomas Church in Bradwell-on-Sea, a lovely 1972 MGB. Chris would not be here now if it were not for this car as it brought his parents together!


As expected the day ended with a heaving and happy dance floor, nobody can resist joining in when Winston and The Lads play.
I am really late blogging this wedding, I have a whole stack of weddings to still put up on my site.
This one is from October 2016, and I had two weddings that year at the very same farm, and somehow they amazingly managed to make them look entirely different.
I couldn't resist asking dad to recreate the photo from Bex' January wedding at her sister Jen's wedding!


They could not have made me any more welcome and yet again I enjoyed every moment, you can probably tell from these pictures. Take note of some of these faces, I will be shooting the weddings of a few of the guests this year and I cannot wait.