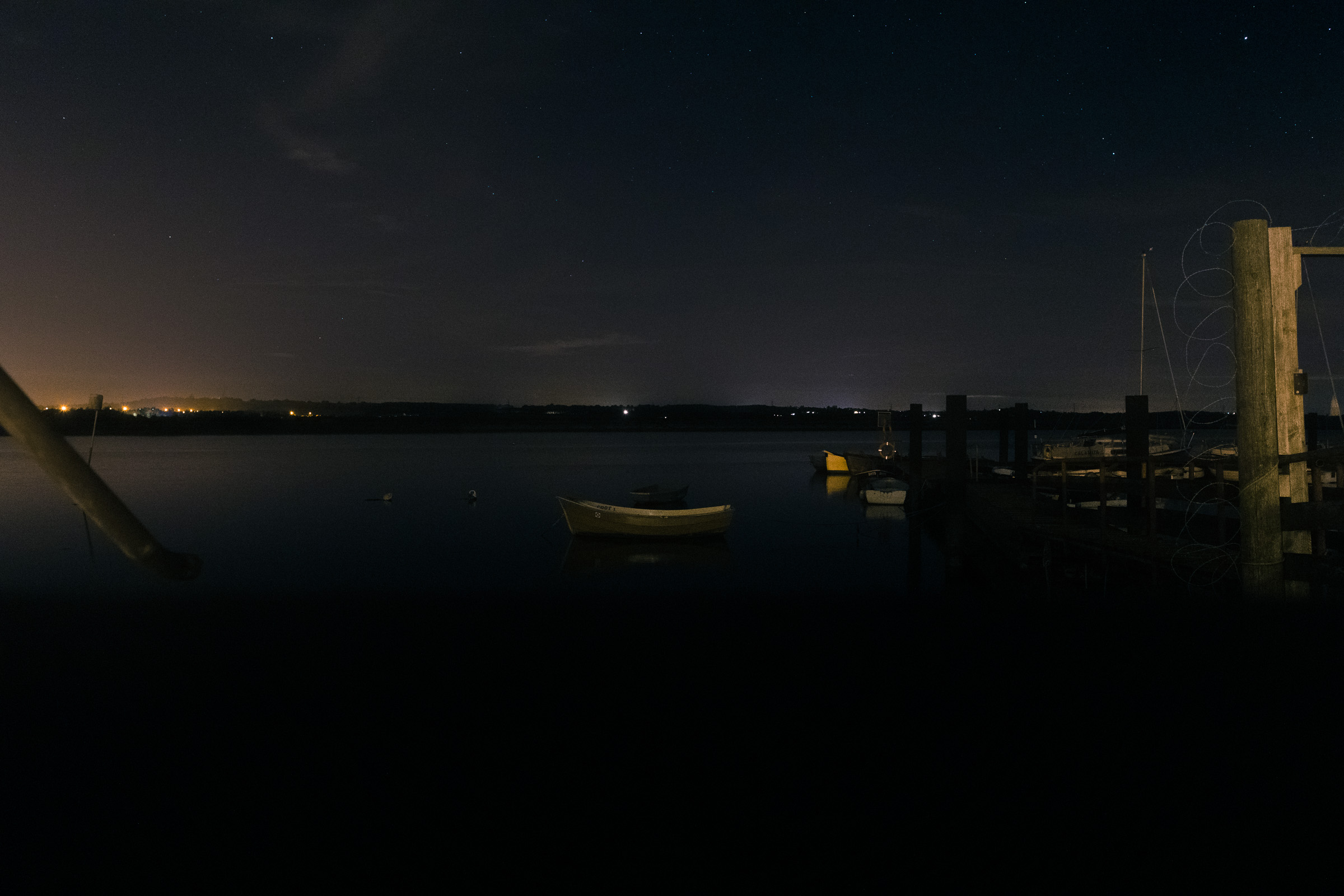 The wedding started at the All Saints with St Peter Church on Maldon High Street, with a few pints at The OAKhouse next door first!
One particularly lovely moment was seeing Zoe of The Scrummy Yummy Cake Company.
I'm used to seeing Zoe's wonderful creations at weddings, but not Zoe herself. Her daughter was a flower girl and the cake (and the entire dessert table spread) was something I've never seen before and very unlikely to see again!

Do scroll down to have a look.
This was a wedding that completely suited Tom and Sian and was so much fun to photograph.
It's not often that I get to photograph a wedding close to home, and this time was one of those rare times. So close in fact that in the last picture from this wedding I can see my town, South Woodham Ferrers, as just lights across the River Crouch. Brandy Hole must be the only wedding venue from which this is possible for me.

You can go down quite the rabbit hole when reading up on the inspiration for the wedding venue's name. The River Crouch was a notorious entry point for smugglers, especially in the 18th century. One of the contraband goodies was brandy; any witnesses to such smuggling antics somehow forgot what they saw when they found a pitcher of brandy on their doorstep in the morning.


There was no smuggling (that I am aware of) on the wedding day of Tom and Sian though, however there was some rather overdressed crabbing! When the room was being turned around for the evening festivities all the guests went off to catch some crabs. All of them were returned to the river when we returned back to the venue for the dancing.