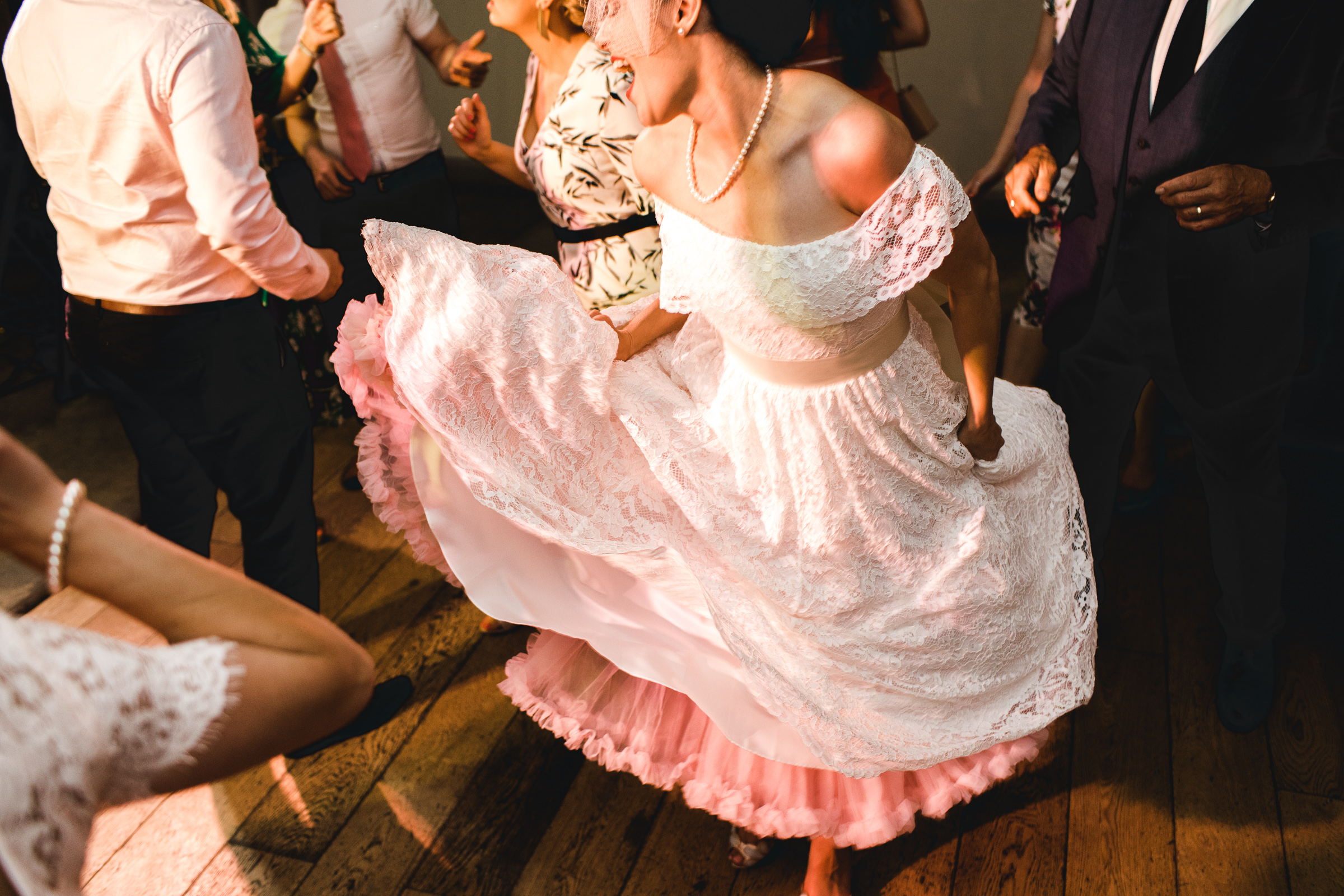 Well maybe she did miss out on the shots, she was in her pyjamas by then!
I think the tequila fuelled some brilliant dancing and dress swishing on the foundry dancefloor that night.
You can even spot that they are all dancing to Proud Mary in the photographs.
Houchins in Essex was the place to be on this wedding day in May if you wanted some vintage glamour!
Sarah clearly took inspiration from the elegant women some of the dinner tables were named after.
She married Drew under the wedding loggia in the garden, and their little daughter was there for everything. For the vows through to joining in with the first dance. She did not miss a moment.