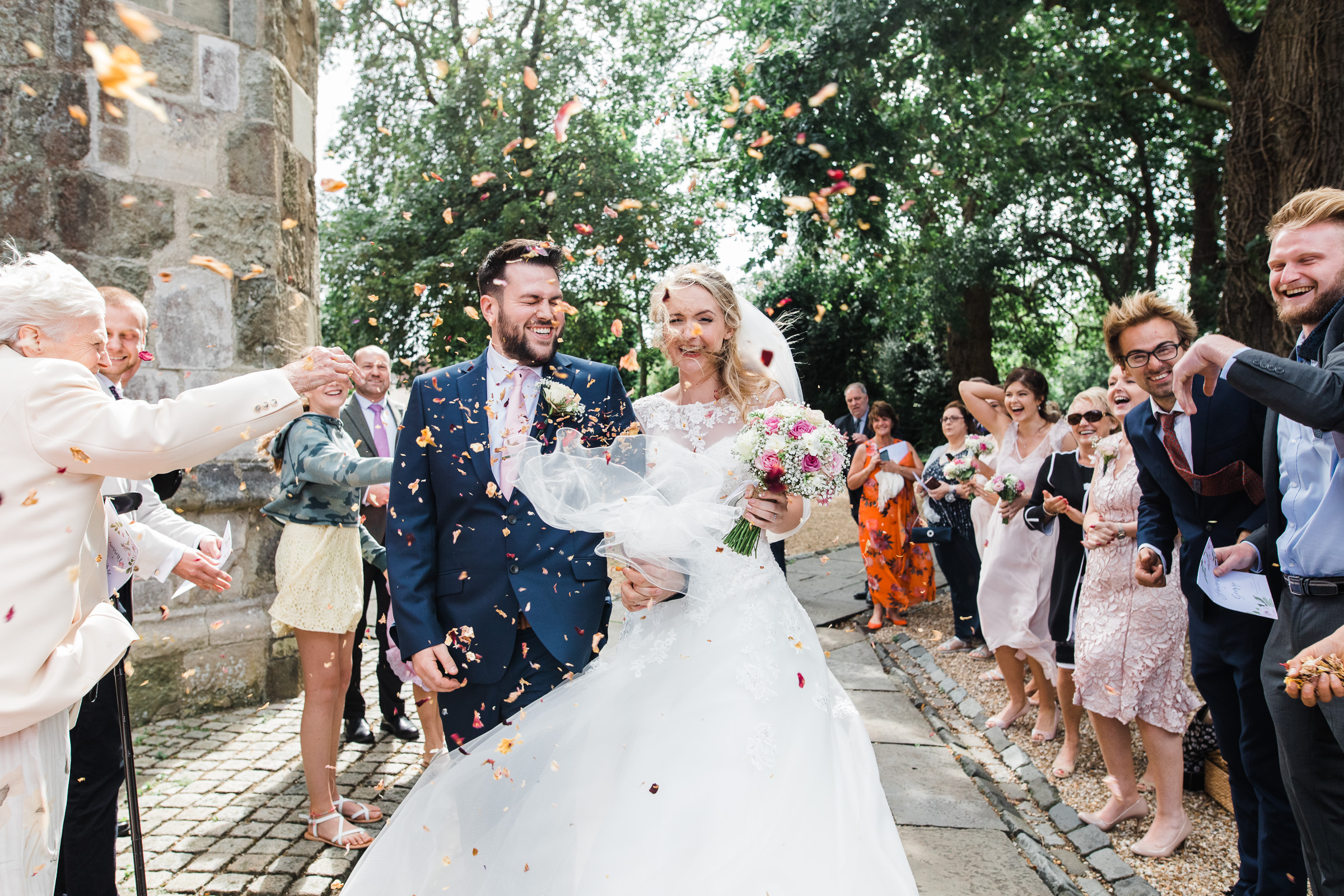 Ceremony at The WImborne Minster Church
George & Sam's Windy Wedding
The Museum of East Dorset
I ran back and forth through the town making a mental to note to come back again one day for a non-working visit.

After the beautiful ceremony in The Minster we all crossed the road over to the reception that so many of the guests helped organise for the celebrations.

Not a typical reception venue, but it really worked, I loved it! So personal and so relaxed... and I loved seeing the band just about manage to fit in surrounded by items in the museum shop!
It was the perfect place for Sam, George, and their loved ones to celebrate and party!
My relaxed documentary style of photography was the perfect fit for this wedding.
Wimborne Minster in Dorset was such a warm and welcoming place to hold a wedding like Sam and George's, it felt like the whole town was the wedding venue!

The year before Sam was bridesmaid for Jen, this time the roles were reversed. One of my favourite things about my job is that I often get to see my couples and their families again, catching up and seeing how everyone is doing!


George and friends prepared the Priest's House Museum (now known as the Museum of East Dorset) tea room and garden for the reception, and Sam and the bridal party got ready across the way at the Kings Head Hotel.