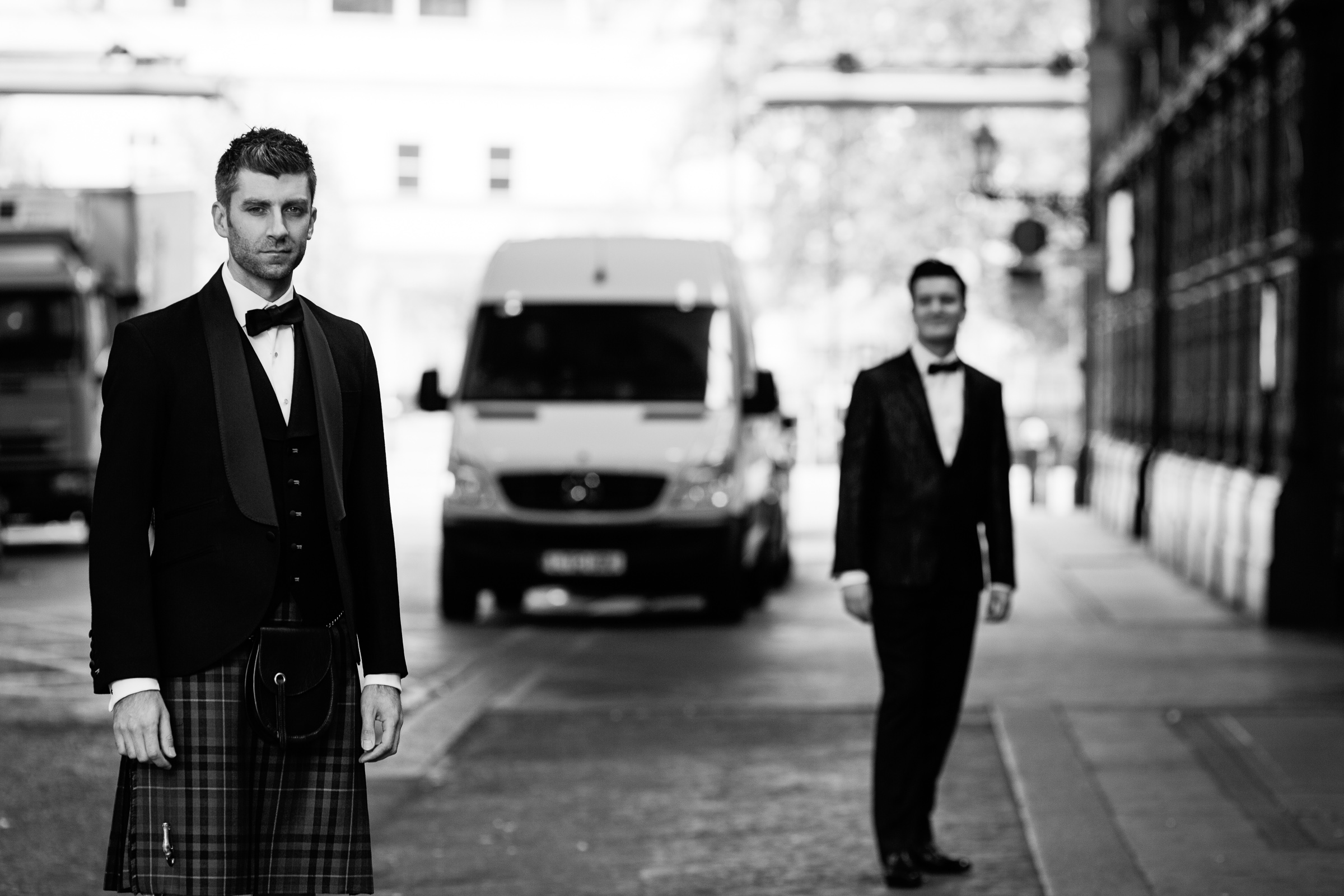 Peter & John's London Civil Partnership
Haberdashers' Hall in Smithfield
Back in June I had the pleasure of photographing Peter & John's civil partnership at the Haberdashers' Hall in Smithfield, London.
I do love a London wedding, especially those in areas normally filled with city workers during the week yet are eerily quiet at weekends. It made the walk from the Zetter Townhouse over to the venue something special. A lovely unique part of the day.

The dress code was black tie for that added touch of glamour,one picture in particular reminds me of an old black and white movie. I'm sure you can guess which one.

You may have noticed by now I'm a fan of unusual readings, I was not disappointed...

To top it off I got to work alongside the very talented and lovely Phil (who I highly recommend). If you'd like to see the film he made of the day just click here.