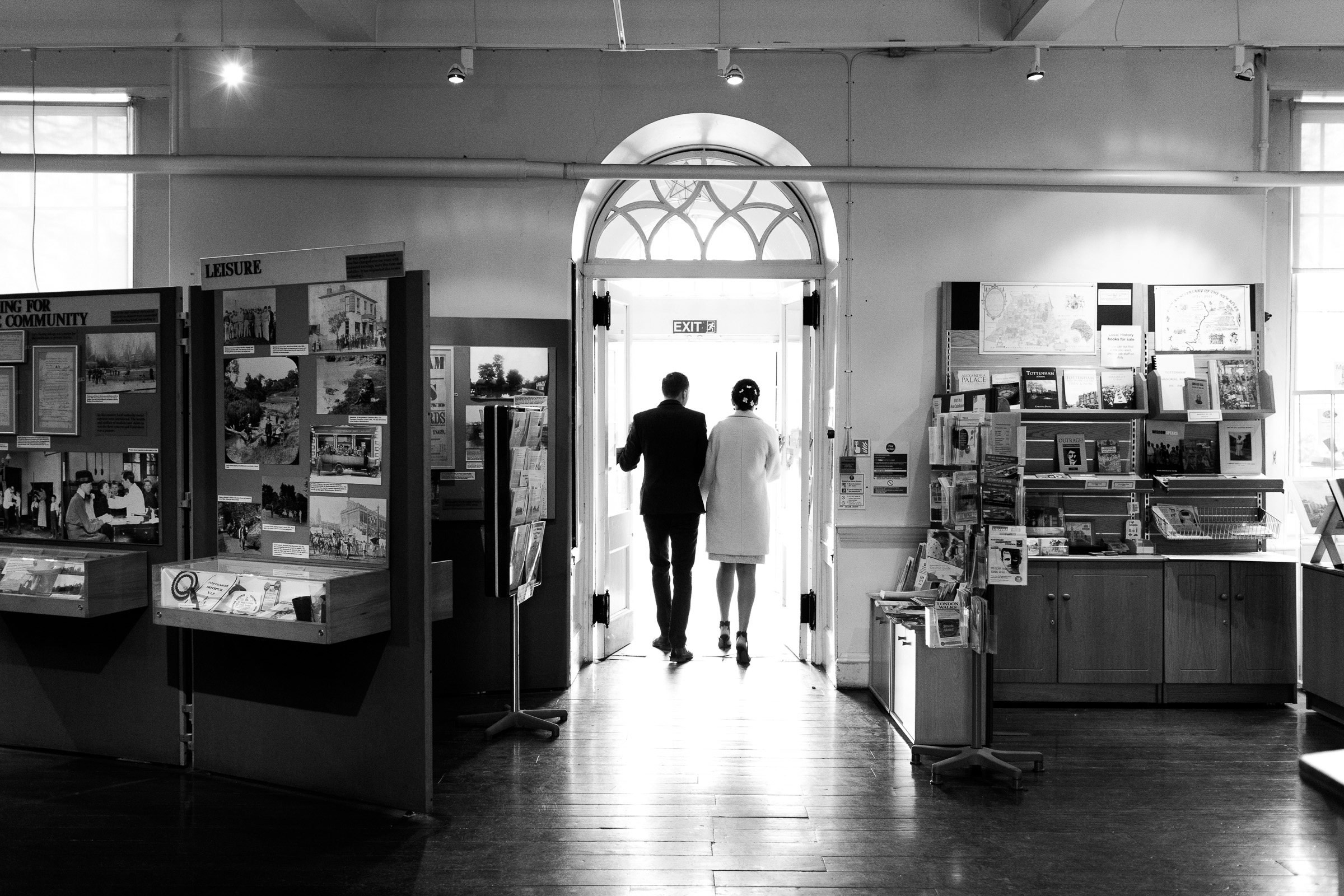 The day started at their home, getting ready together accompanied by a few drinks with the family. Then were were off to Bruce Castle Museum for a little ceremony, a few photos, and off to The Alwyne Castle pub we went.


I left them about to order their wedding breakfast at the Prawn on the Lawn.  Everything was exactly and perfectly how they wanted it to be. As it should be.
What a wonderfully relaxed intimate wedding day Natasha and Ed had back in February.

So laid back in fact I'm only just blogging this; until recently the only people who knew were family and those involved in the wedding!

Their friends found out recently at a party they put on to declare it!
This is exactly why I don't have packages, my fees depend on the wedding, because they can be small and perfectly formed like this wedding, or wonderfully epic lasting a couple of days… and everything in between.