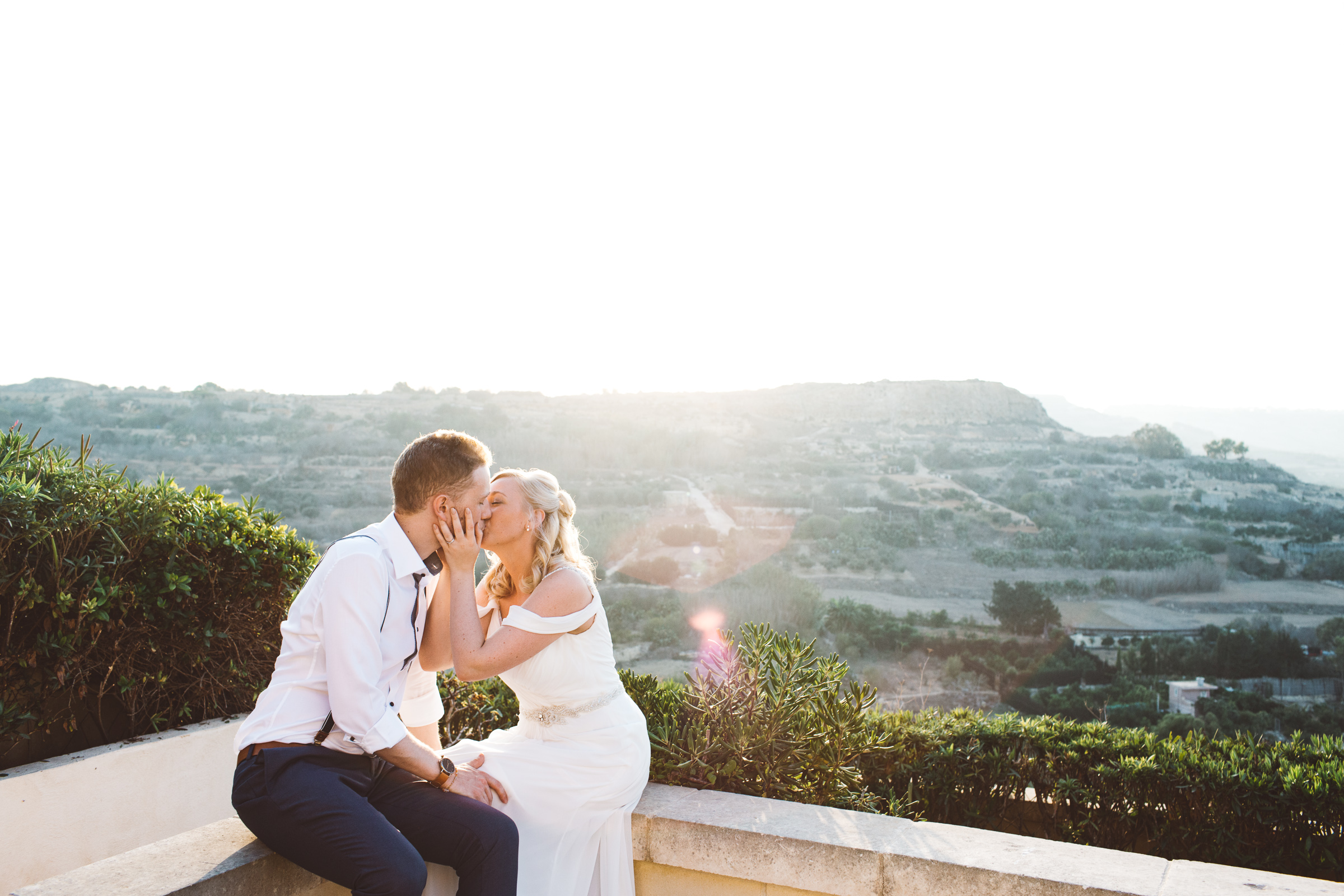 Marrying miles away from home in Essex was the perfect way to start their marriage, I do love weddings that reflect who the couple really are.

I ticked off an unusual first at this wedding, first time I've ever had a shower in between the ceremony and reception! My room was on the way to the poolside meal so I was very quick and it was a polite thing to do after such a hot day!


A few days later we headed off to the Azure Window in Dwejra Bay for some post wedding sunset pictures which can be found here.
I don't really need to tell you what an utter treat it was to be invited to shoot Heather and Rich's wedding in Gozo last September! Everyone, from their family and friends to the staff at the hotel made me feel beyond welcome.

We all stayed a the Cornucopia Hotel where Brian and his team looked after us incredibly well, nothing was too much trouble. My room overlooked the pool they married beside and I enjoyed a beautiful sunset every evening from my balcony.


Rich and Heather have a serious case of wanderlust, it's lovely hearing about the places they've been to together and plan to visit in the future. Rich is quite the photographer himself, capturing wonderful landscapes from their travels, so it was particularly flattering that they chose me.