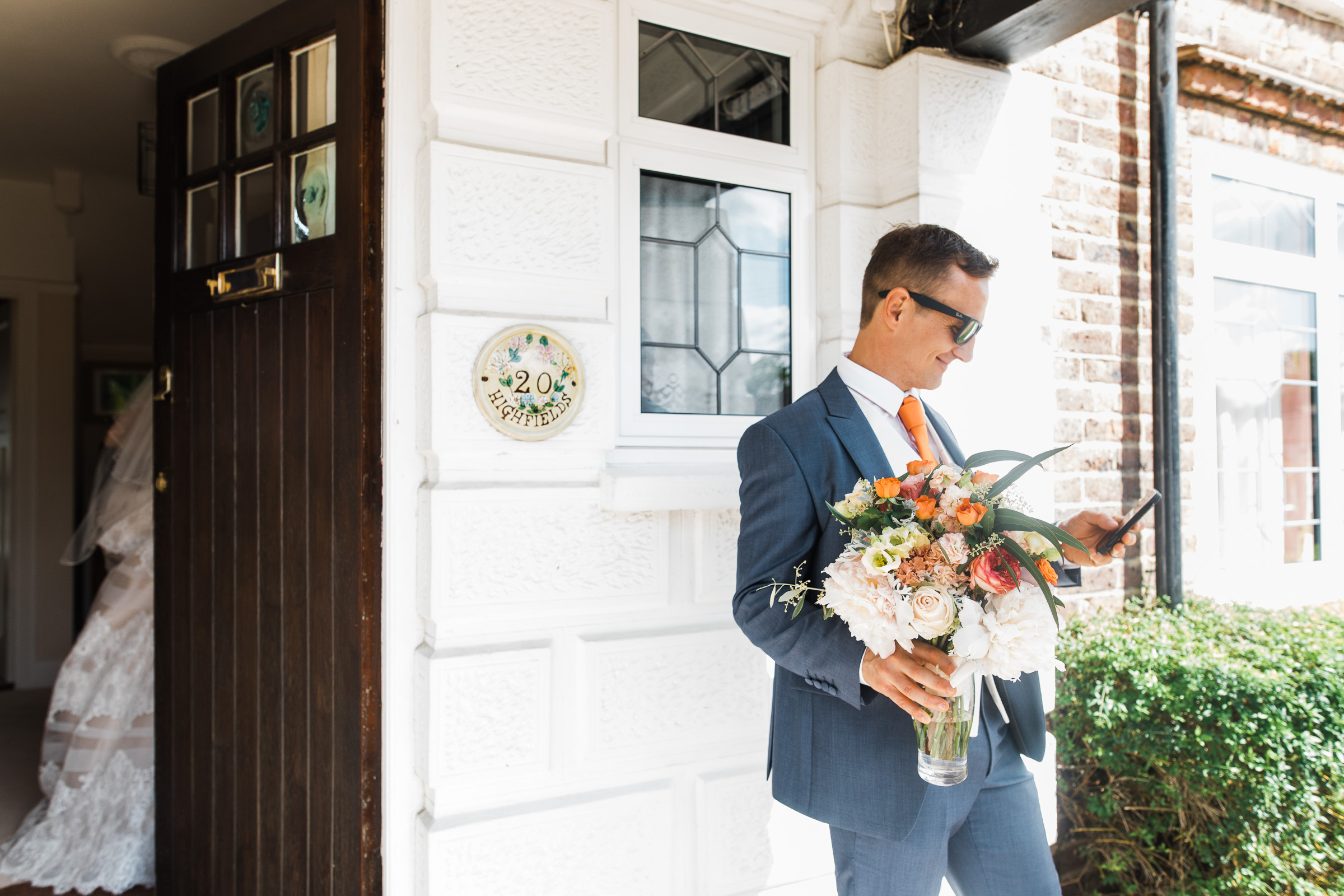 On the day I took a few getting ready pictures at the home, I popped over to the local pub to find James, the groomsmen, and the guests and then back for the all important ceremony. A place that has so many memories, the beautifully kept garden of Sarah's parents' home.
Then onto The Cobham Curve for food and dancing.

Of course I cannot forget the speeches, in particular how the MC David made the guests all stand up and do ridiculous things and the best man doing what I think were squats, I'm not quite sure, it's best not to question.

The Anthemics were there to accompany drinks with an acoustic set and later on with the full band to get everyone on the dancefloor, which they did with excellent covers of songs like The Stereophonics' Dakota and The Strokes' Last Nite.
What a pleasure it was to photograph Sarah and James' wedding in the garden of Sarah's family home in Cobham. I already knew Sarah because apart from photographing weddings I have also, for the past 5 years or so, been commissioned for photography work by the WCRF and Sarah is the editor of their 'Healthy You' magazine. James is a personal trainer, owner of Positive Impact Fitness based in Beaconsfield.


In my 9 years of weddings I had the healthiest wedding breakfast I've ever come across, and it was utterly delicious. Who could not love eight-hour slow roasted lamb or aubergine schnitzel with superfood salad!


I found out on the day that Sarah's Dad David used to be a wedding photographer... so no pressure there! One of my favourite pictures of the day was where we took pictures of each other at the same time.
Once a wedding photographer, always a wedding photographer. I cannot imagine what it'll be like for me if and when my sons get married!