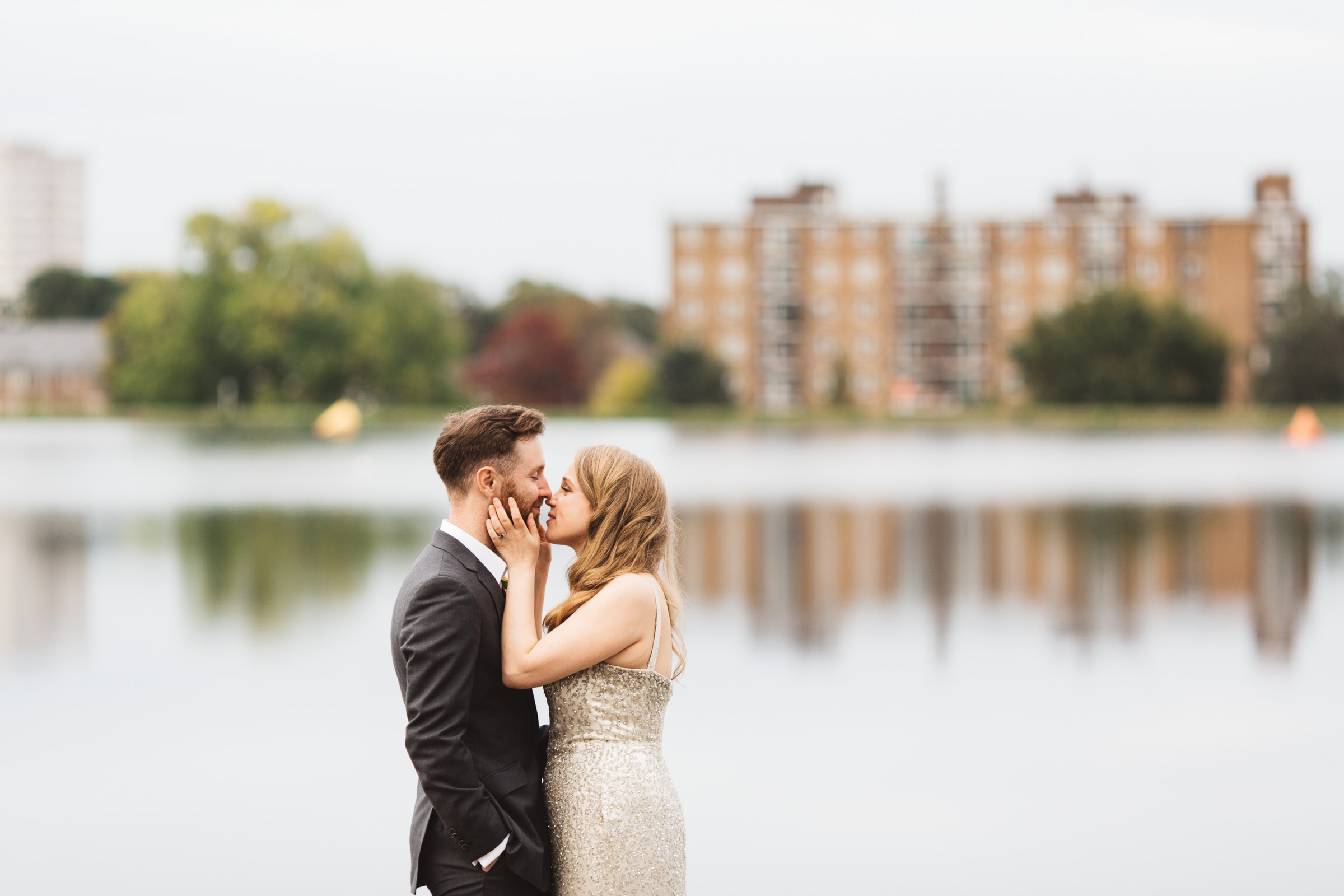 Stoke Newington West Reservoir Reception
After the ceremony we headed off to the pub for a few drinks before heading onto the Stoke Newington West Reservoir Centre for the lovely views over the water, food, drink and merriment.

The speeches had the room in fits of giggles, I can't really share any of it though, not in polite company anyway!


Last year I had some rather unique first dance songs, and this wedding was no exception. It was brought to you by the Flight of the Conchords and their song The Most Beautiful Girl (In The Room).
This was such a fun wedding for me as I remembered Anna and Paul (and the other guests) so well from Kati and Dave's wedding back in 2014. I especially remembered Anna's dance moves which I am pleased to say I saw again on the very enthusiastic dance floor!


The ceremony was held at the Union Chapel, not just a wonderfully inclusive church with a sense of humour , but also a great gig venue and they do excellent work with the homeless.


They allowed Anna and Paul to choose some 'hymns' that made everyone smile - Hank Williams' Hey Good Lookin', Madness' It Must Be Love, Bill Withers' Lovely Day and the song from the Pixar short film Lava!